Day 8 - May 17, 2000. Starting at 10:00 AM i spent 6 hours walking through the Louve, the most incredible art museum I have ever seen. It is much too large to see in one day but I tried to walk through most the halls containing fine sculpture. The building itself is an incredible work of art.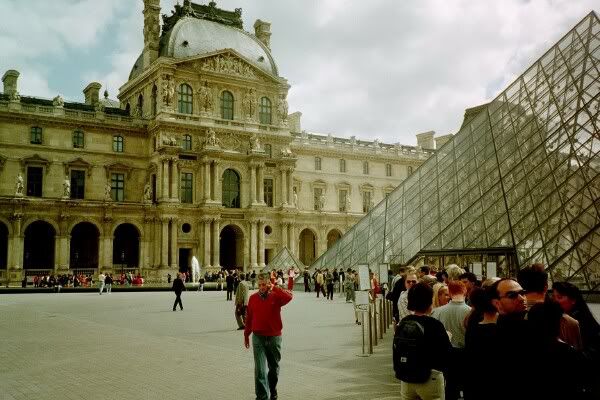 The entrance is in a glass pyramid designed by Chinese American architect Pei. One descends into the building down an escalator.
Beneath the pyramid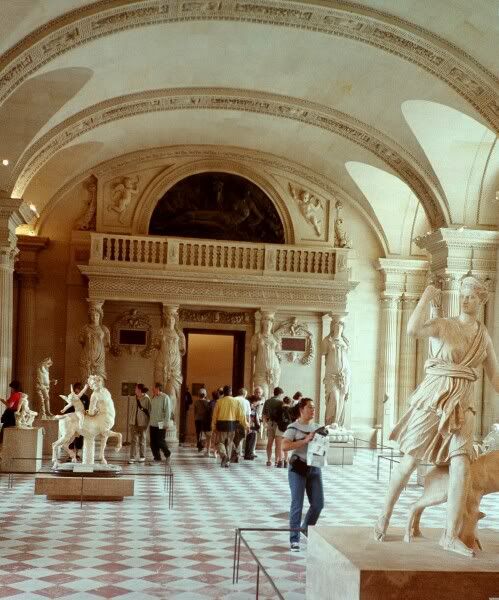 Bacchus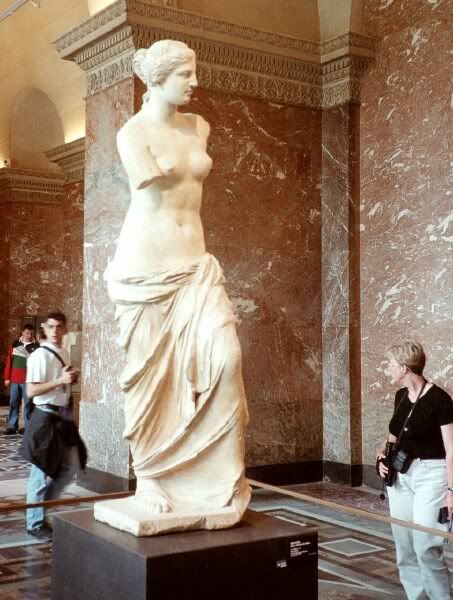 The Venus de Milo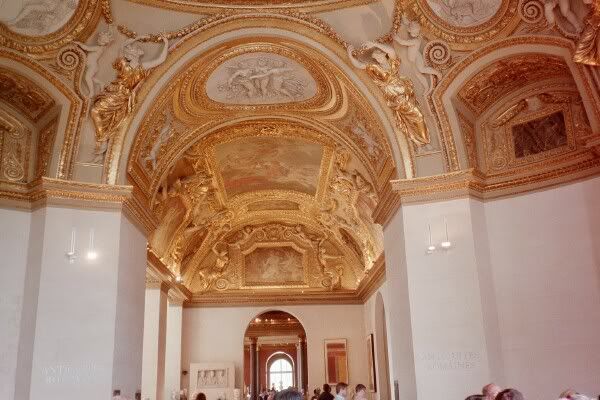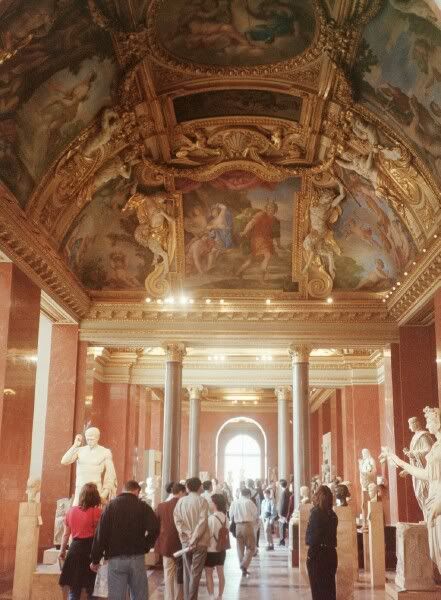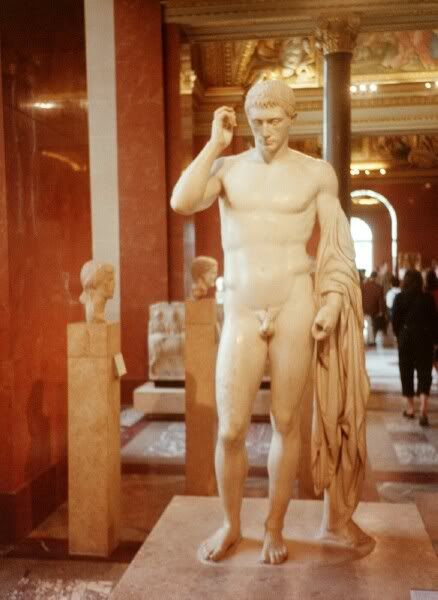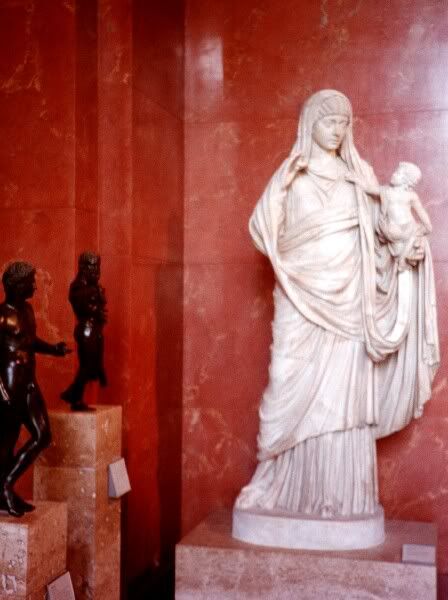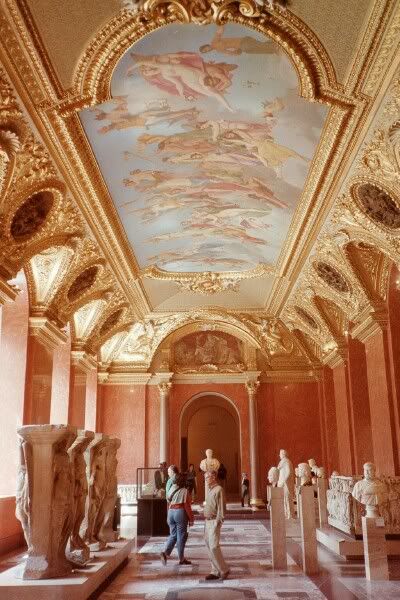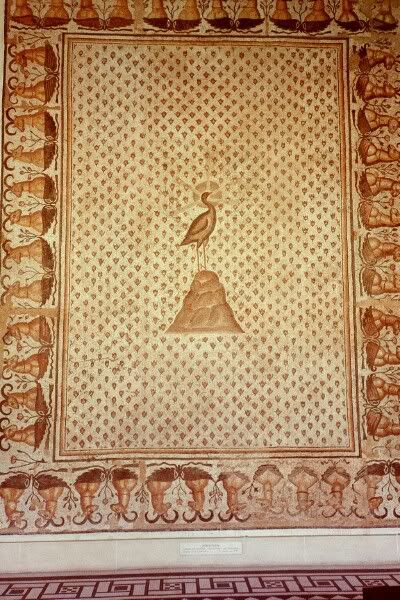 Silk Tapestry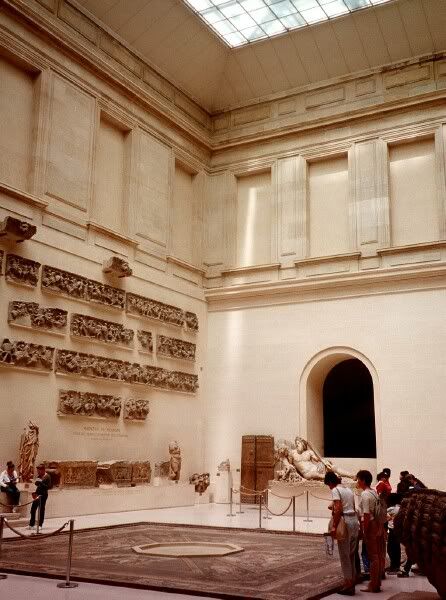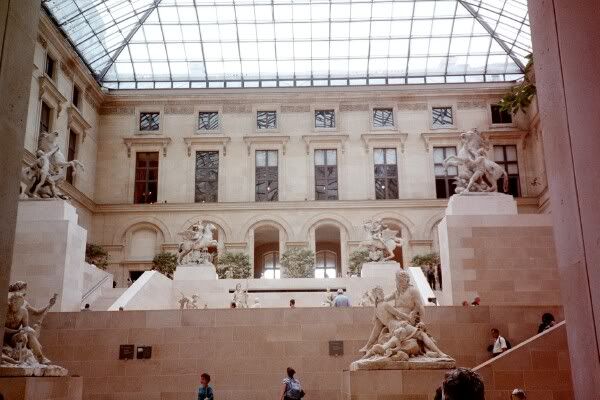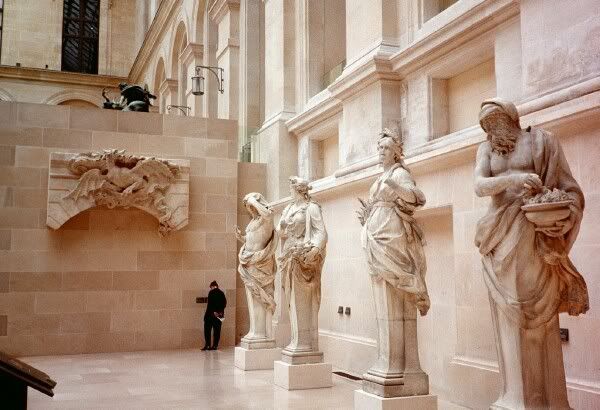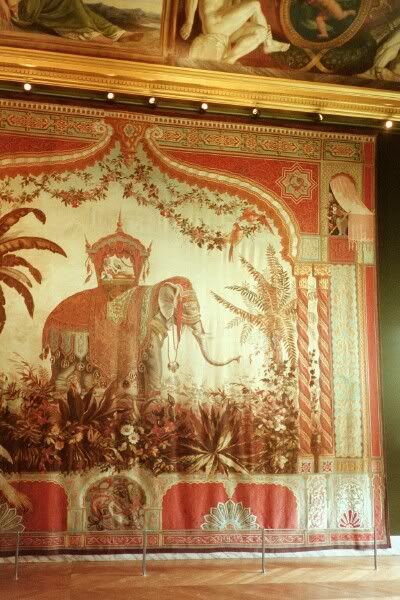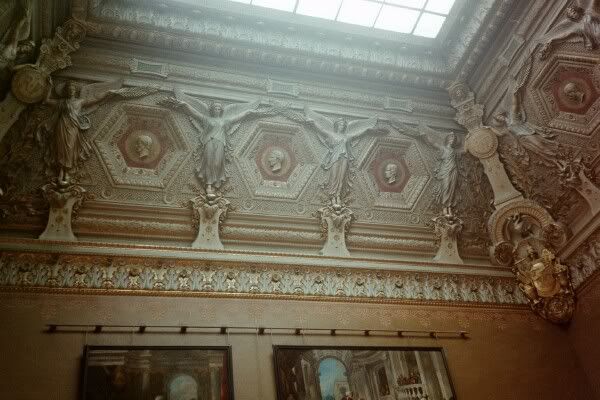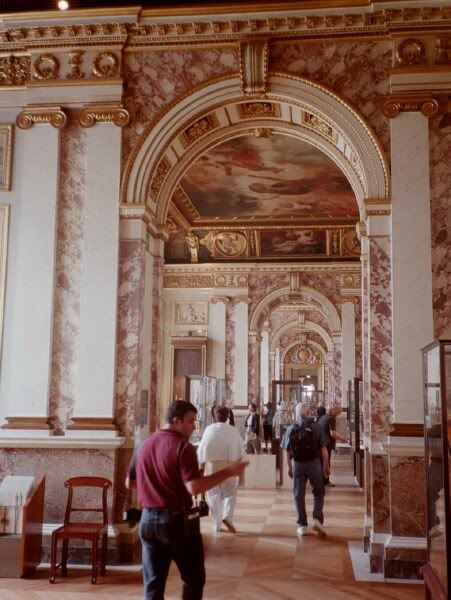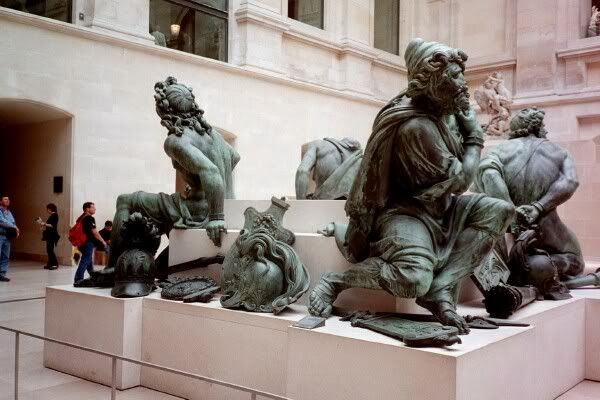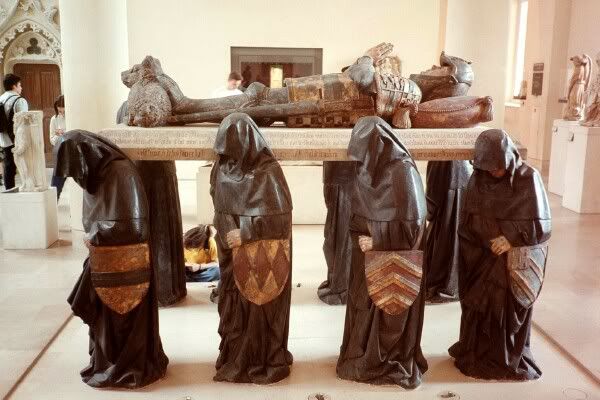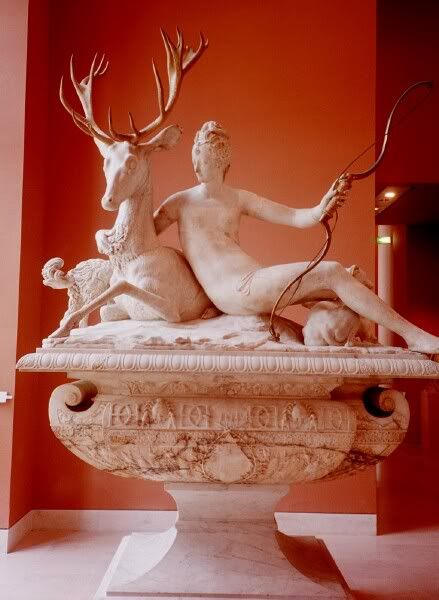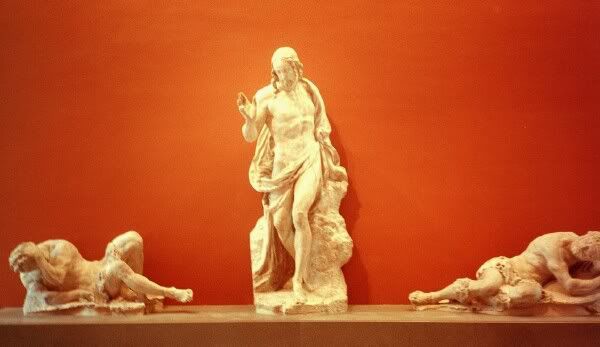 Napoleon's Apartments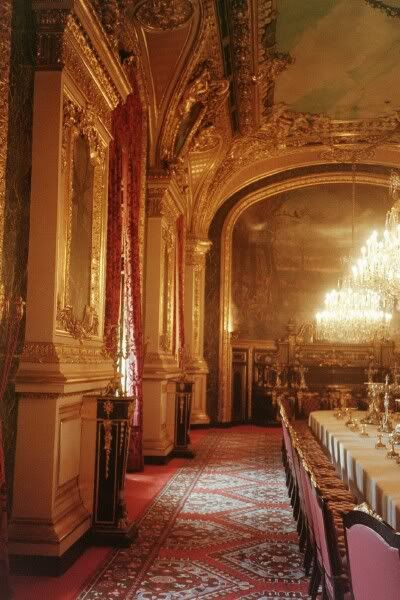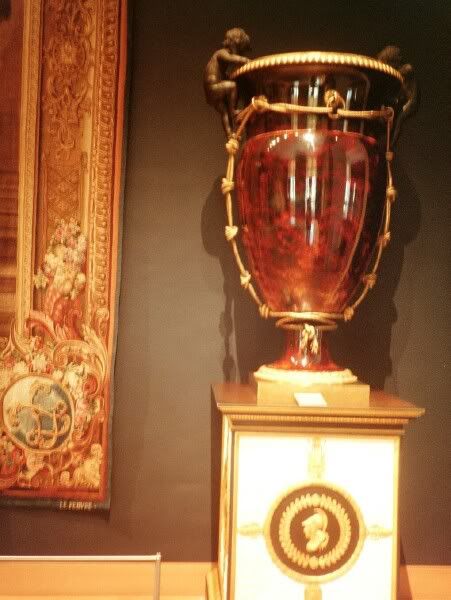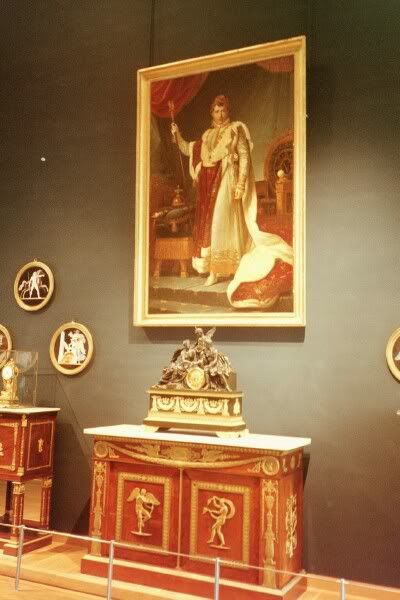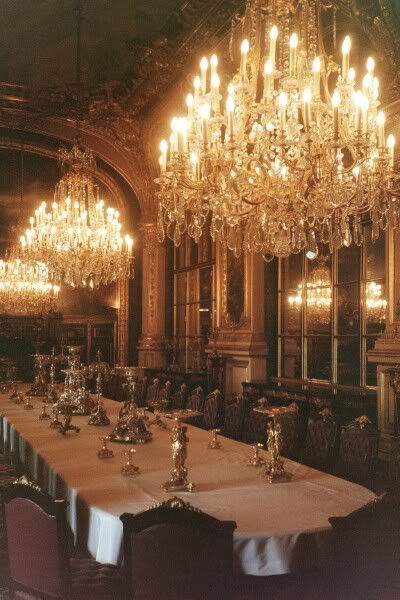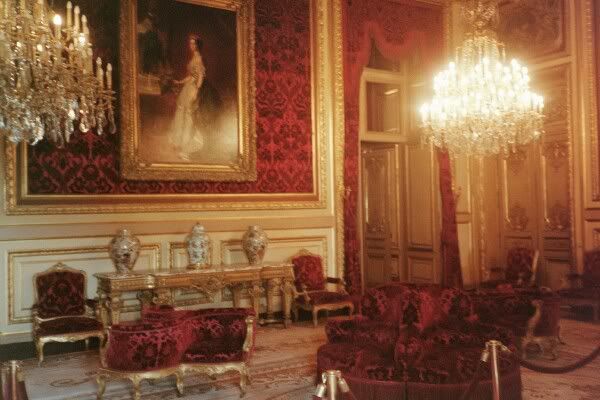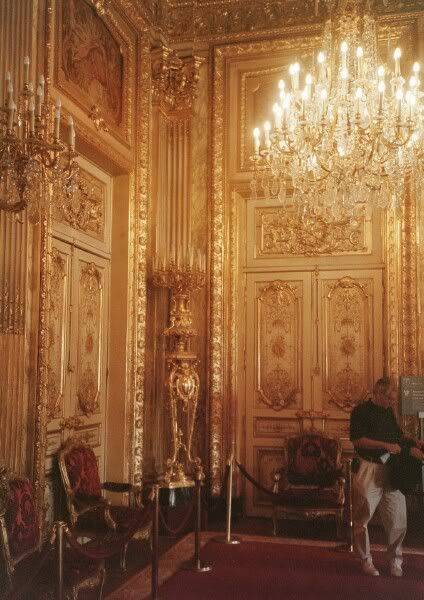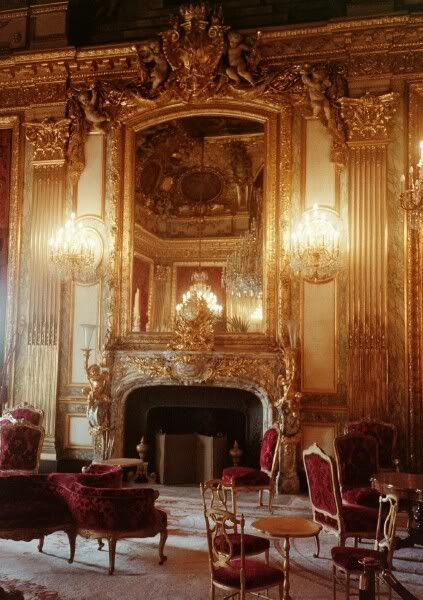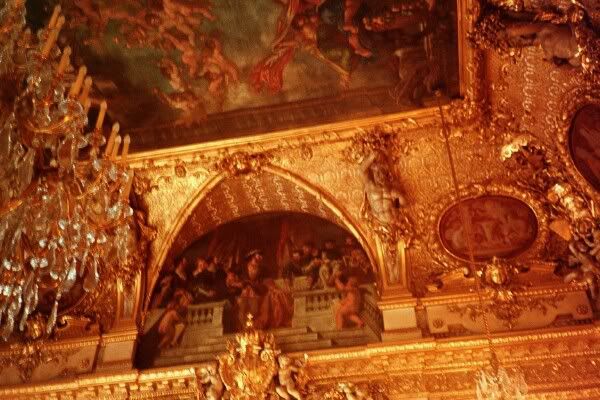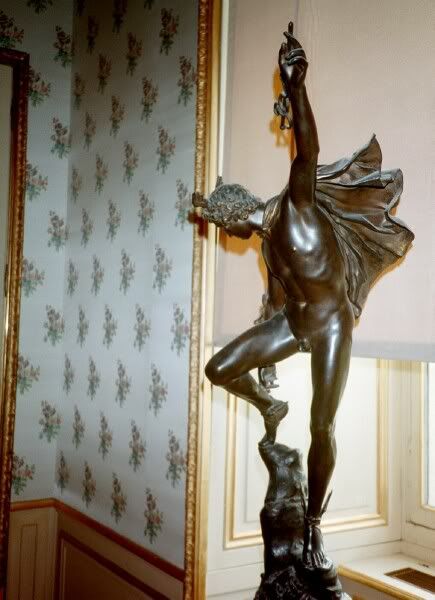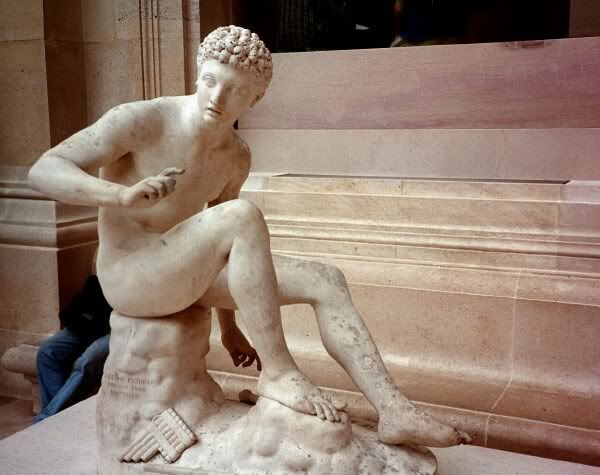 http://img.photobucket.com/albums/v88/tulsagentleman/Europe%202000/May17-Day08/The%20Louve/EuropeJun2000-14Img07.jpg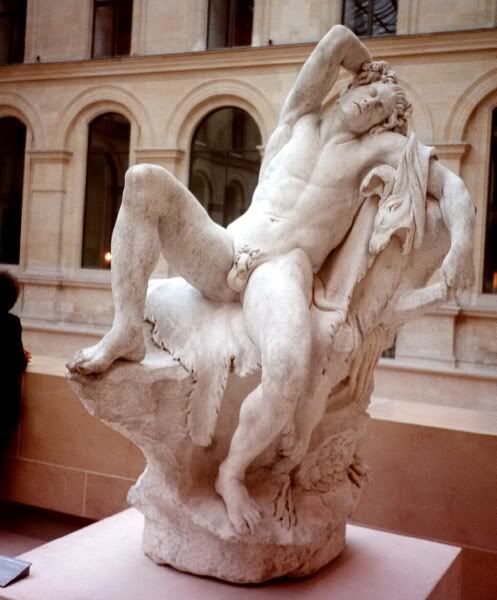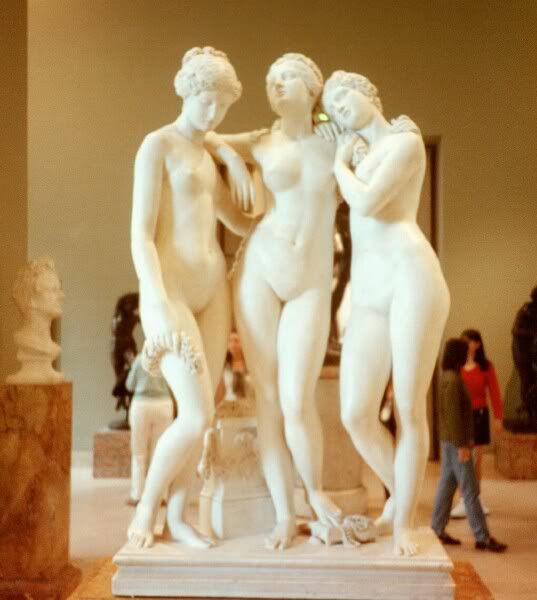 The three Graces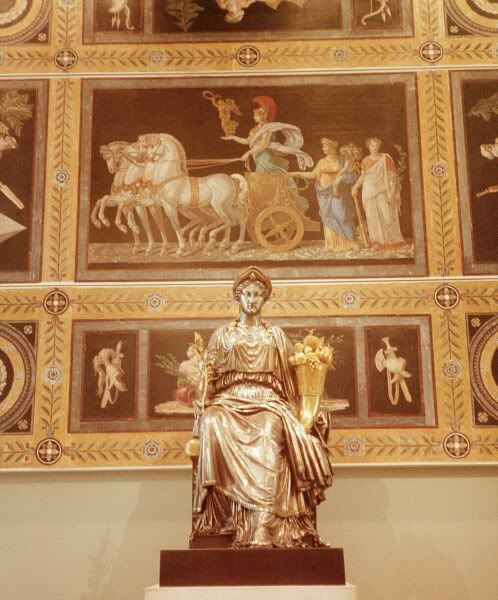 Boy riding a Tortoise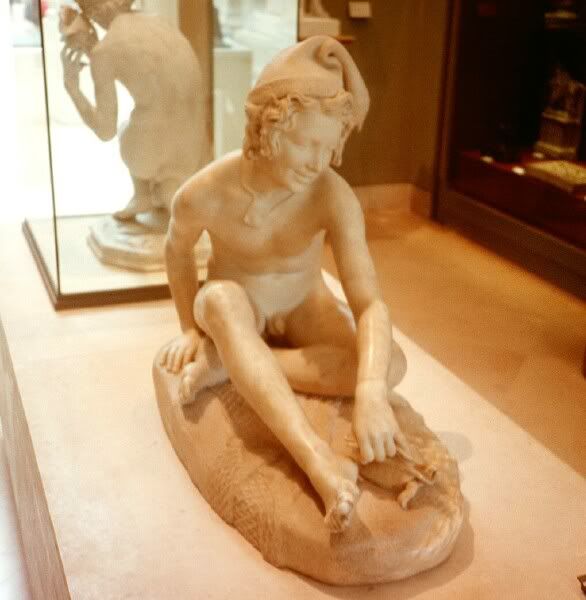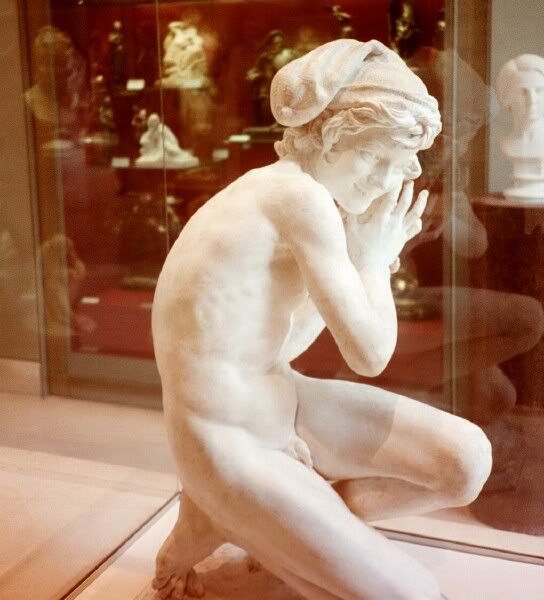 And there was more - ancient Egypt and Babylonia. Too much to comprehend.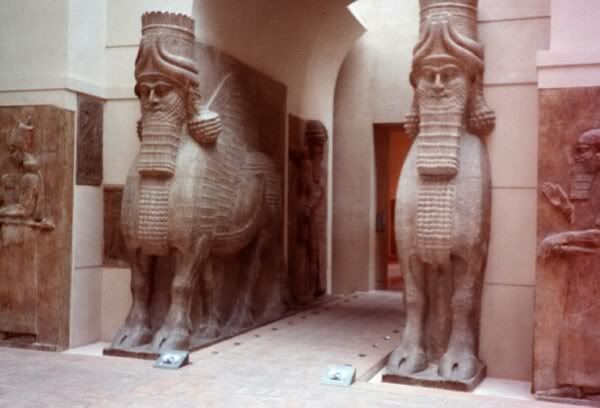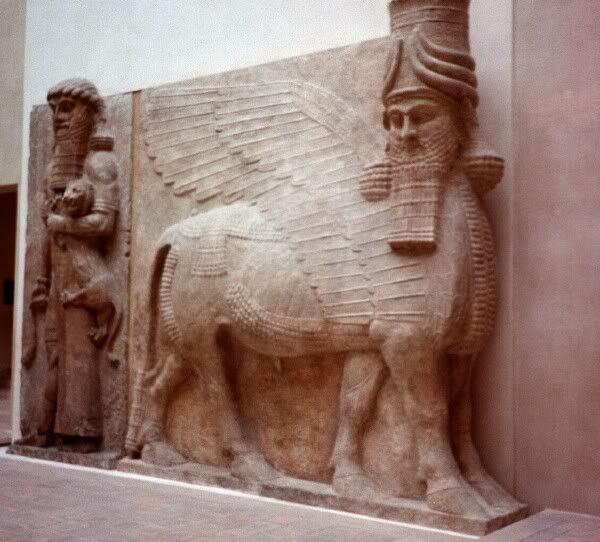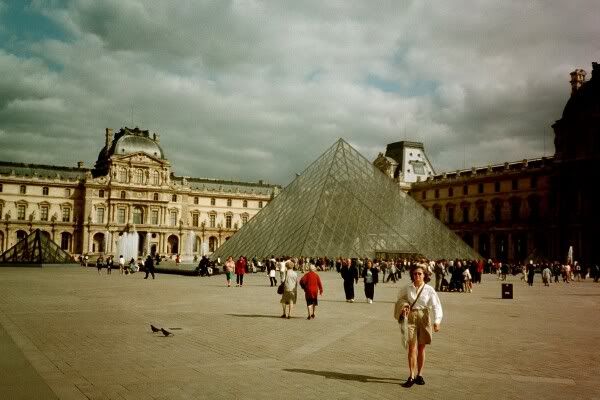 As I emerged from the museum and walked across the plaza, children were running from a school. We had all had enough for one day.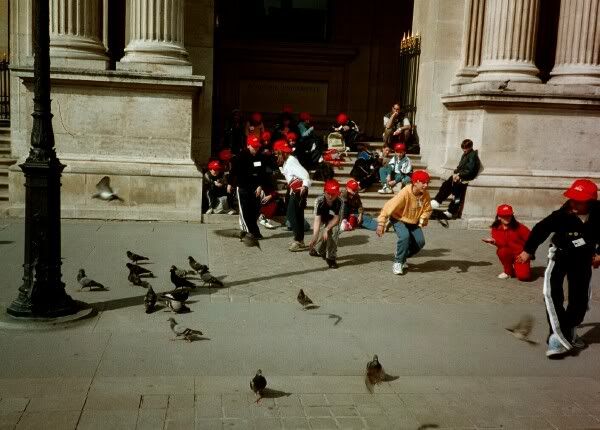 Homeward bound