Day 4 - Saturday, May 13, 2000.
The Normandy Invasion,

D-Day
,
began 6 June, 1944. This joint effort of American, British, and Canadian troops established at great cost the point of entry for allied forces to the continent of Europe.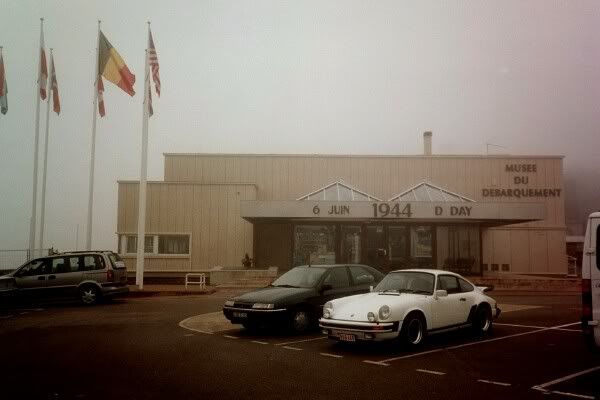 British forces came ashore at Gold Beach. The artificial port which was constructed here allowed 2 million men and 300,000 tons of supplies to flow into the continent. Some of the pontoons remain.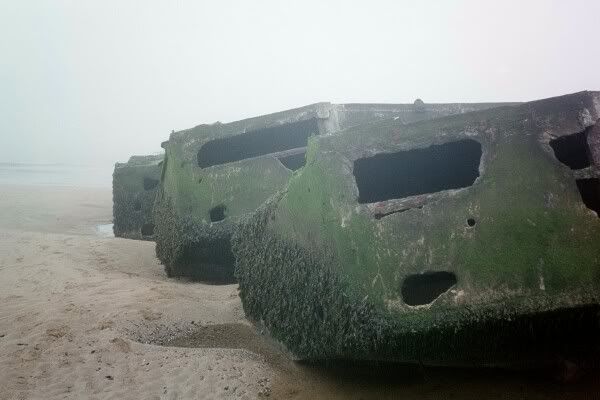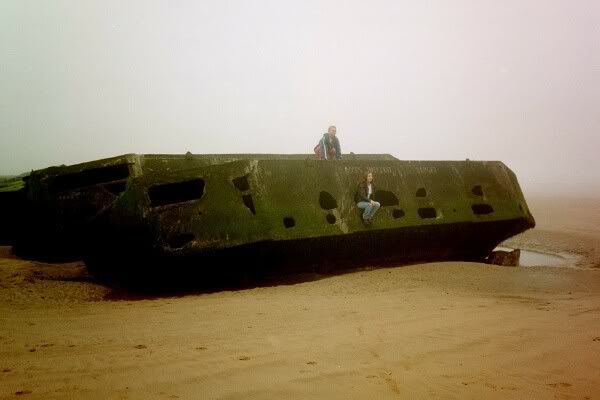 American forces came ashore at Omaha Beach. Troops coming ashore from amphibious vehicles were exposed to withering fire from German bunkers.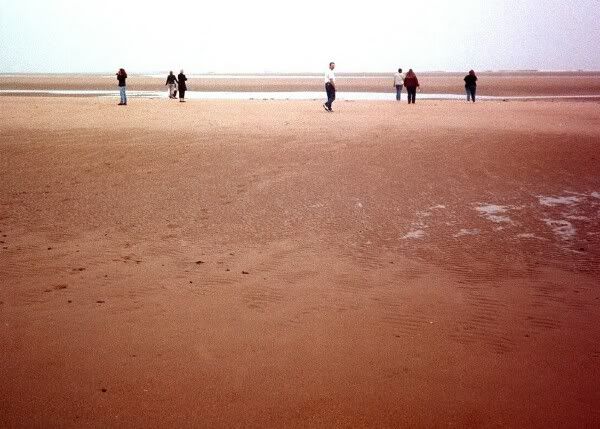 Low hills overlooking Omaha Beach provided German troops a commanding view of the invading forces.
Roughly 25,000 American soldiers died in the Normandy invasion, most at Omaha Beach. Of these 9,386 are buried here including 1,557 who were unidentified. The rest were returned home at the request of their families. The American Cemetary is comprised of 172 acres of American soil, given to the United States by France.

There is a solemnity about the place that requires a respectful quiet. Many of us were surprised to find that we had tears in our eyes.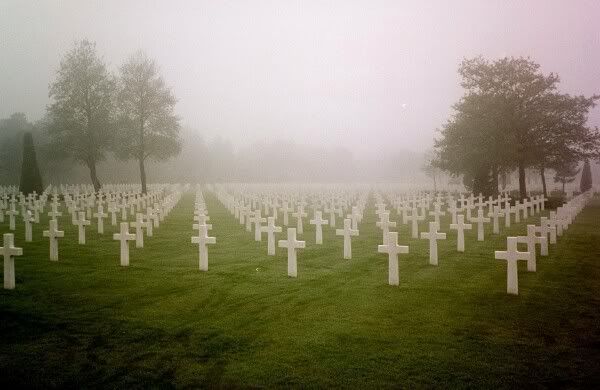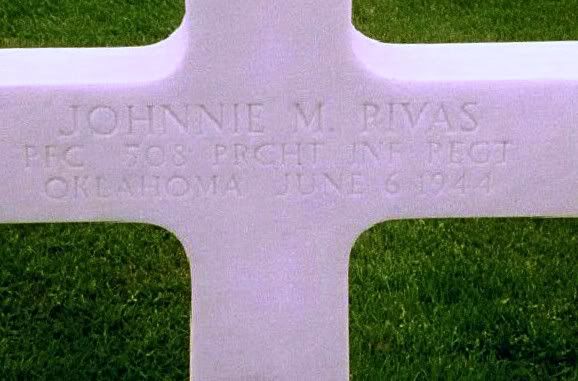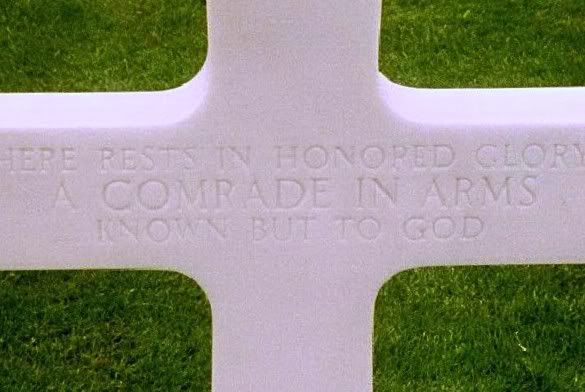 The inscription carved into the stone atop the memorial garden reads:

This Embattled Shore, Portal of Freedom, is Forever Hallowed by the Ideals, the Valor, and the Sacrifices of our Fellow Countrymen

.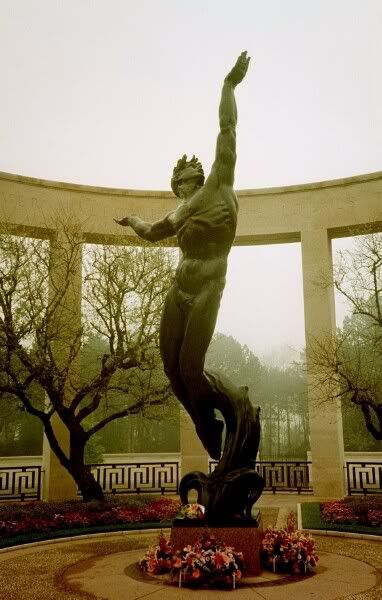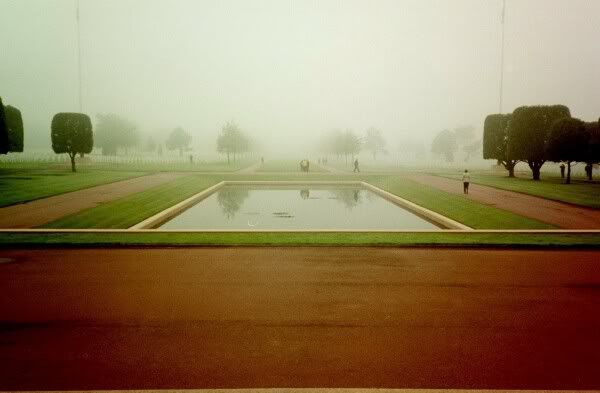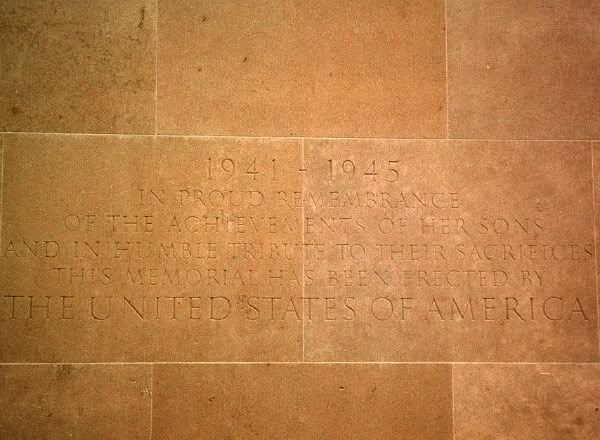 .............................

1941 - 1945


................... IN PROUD REMEMBRANCE
.......... OF THE ACHIEVEMANTS OF HER SONS
. AND IN HUMBLE TRIBUTE TO THEIR SACRIFICES
........ THIS MEMORIAL HAS BEEN ERECTED BY
......

THE UNITED STATES OF AMERICA