Tulsa was first settled on the Eastern side of the Arkansas River by Native Americans forced West from their tribal lands in the Southeastern United States in what is remembered as the Trail of Tears. They were primarily the "Five Civilized Tribes," Cherokees, Choctaws, Chickasaws, Creeks and Seminoles. In 1889 much of the land, known as Indian Territory, was opened up for settlement and white farmers, ranchers and speculators flooded in to stake their claim to 160 acre homesteads. Tent cities sprang up in a number of places. In 1882, Tulsa's population was about 200. But, by the time the city was incorporated on January 18, 1898, the population had sprouted to 1,100.

Another growth jump was attributed to an well that struck oil at Red Fork, across the river from Tulsa. This giant reserve of oil and natural gas would come to be known as the Glenn Pool Strike. In 1905, Tulsa began to build houses, businesses and water systems to prepare for the arrival of the people who would harvest the reward of the discovery of oil. During this time period, Tulsa became known as the Oil Capital of the World. In 1907 Indian Territory became the state of Oklahoma. Many fine homes were built at that time by families proud of their new prosperity. These neighborhoods were built on the Southeast edge of Tulsa in an area that is now very near downtown. These are still grand homes, now shaded by great trees, many over 100 years old. On a clear sunny Sunday afternoon I drove around this area and took a number of photographs all shot through the open windows of my car.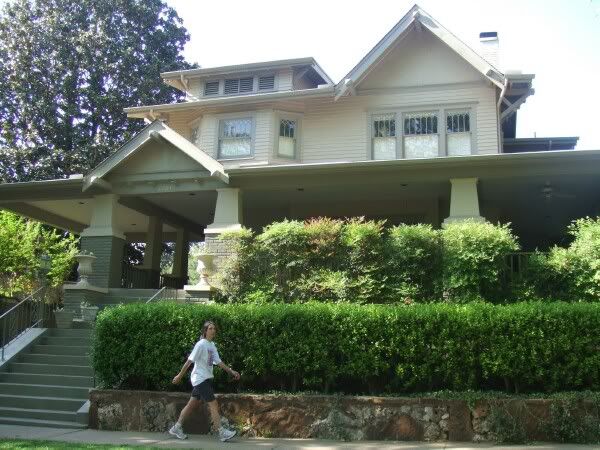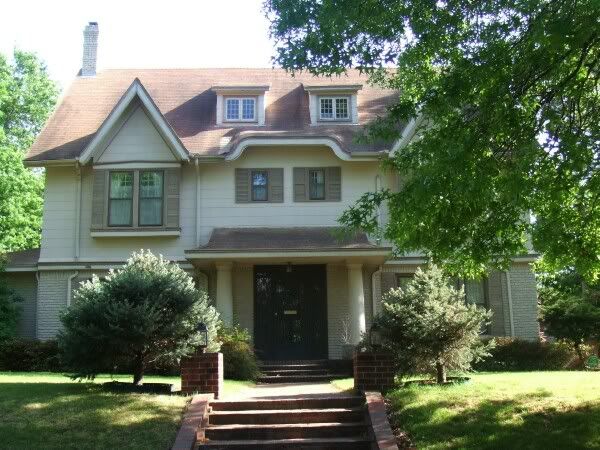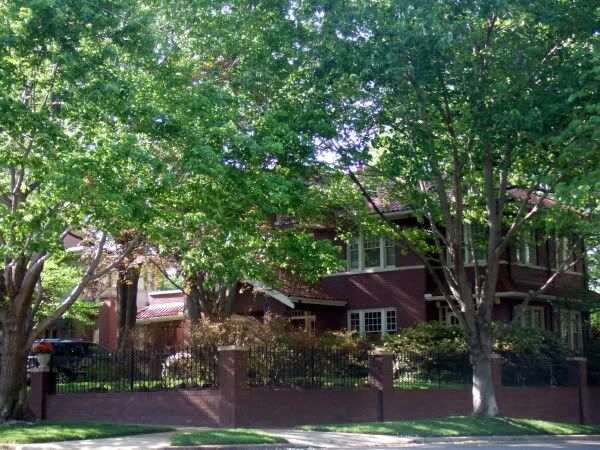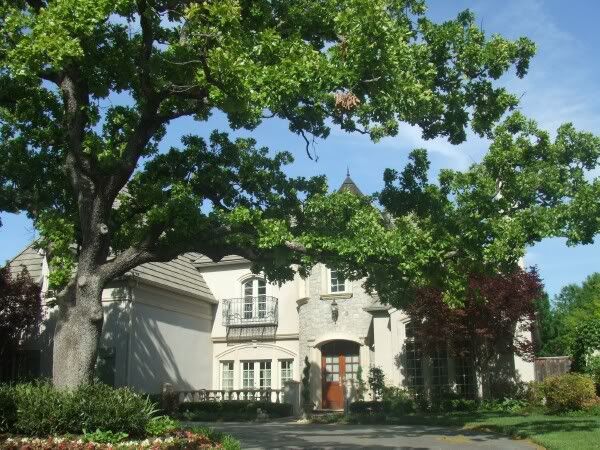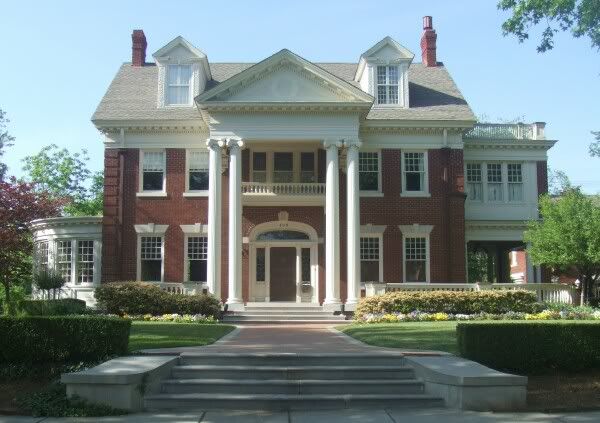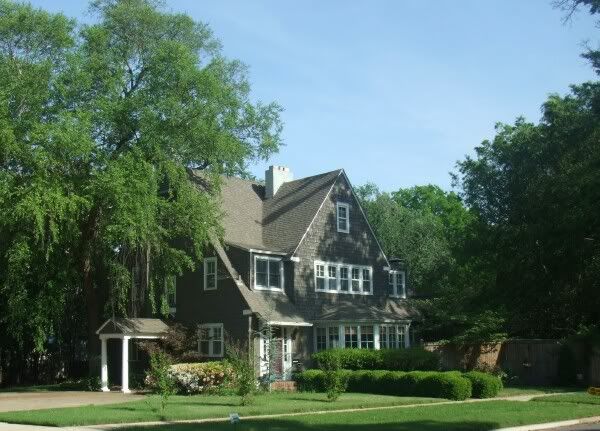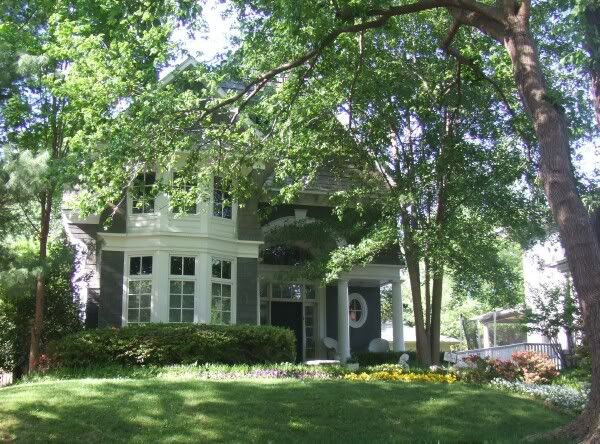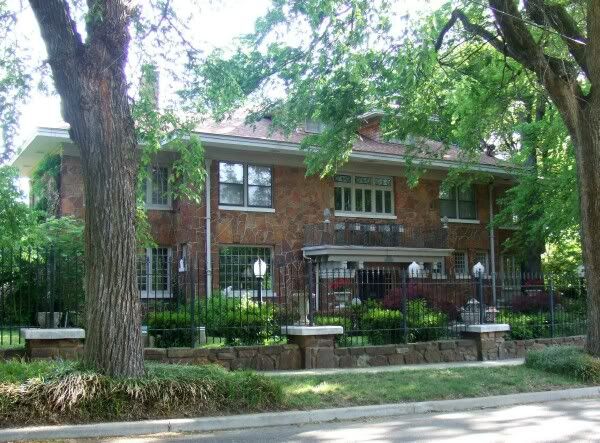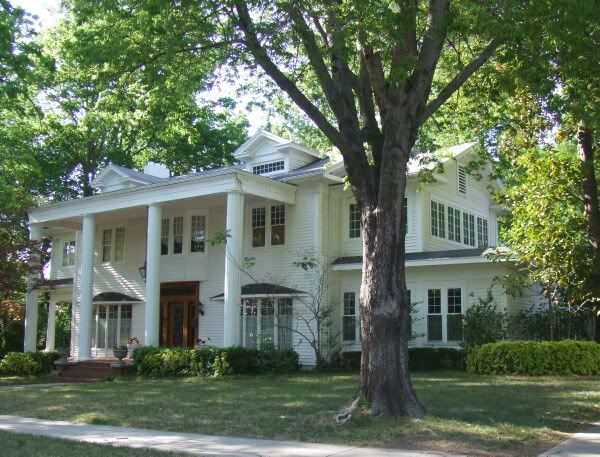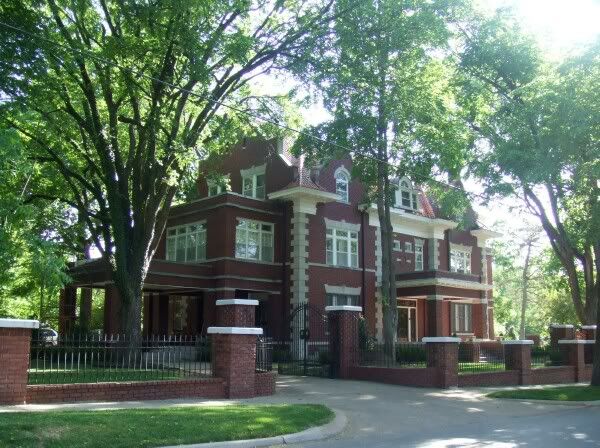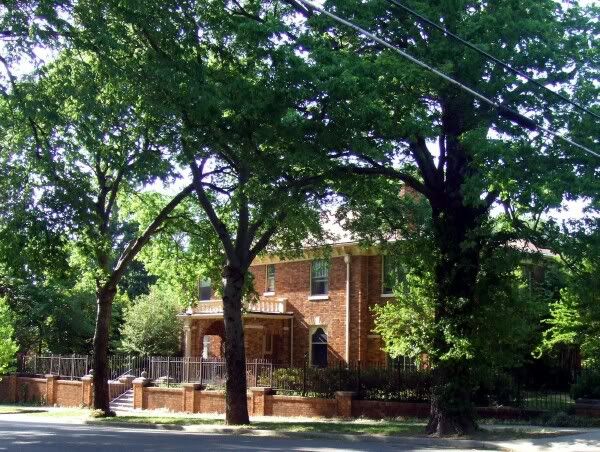 There are many more, some much finer.