The view from the top of Tulsa's Cityplex Towers is spectacular on a clear September day. Built near 81st and Lewis in 1981 as the City of Faith by evangelist Oral Roberts, it operated as a medical center and school for 8 years. Since 1989 it has leased space to a number of services, primarily medical offices. I took my camera along for a doctor's appointment this morning and enjoyed the view.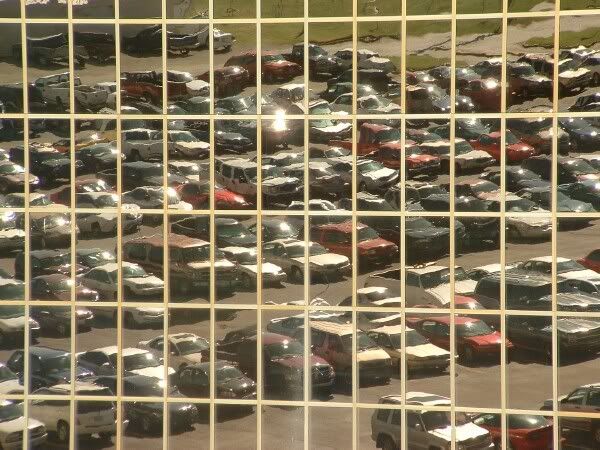 Looking South we see the Creek Turnpike and 96th Street bridges linking Riverside Drive across the Arkansas River to Jenks. Just across the river is the Riverwalk complex and South of that is the new Jenks Aquarium.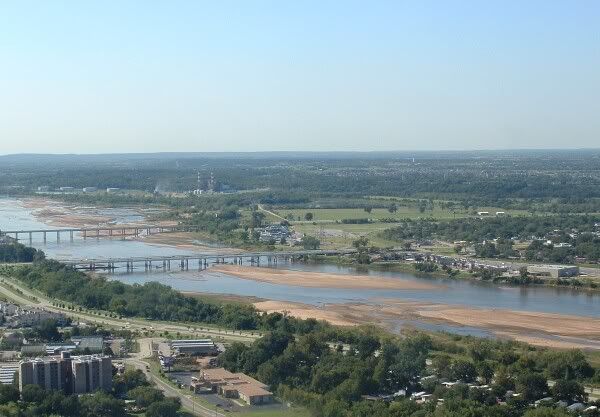 Looking West is the intersection of 81st and Riverside. Across Riverside is the Creek Nation Casino. East on the NW corner of 81st and Lewis is the Walmart Supercenter. In the foreground is the The Plaza shopping center.
To the North is downtown Tulsa and the I44 bridge across the Arkansas.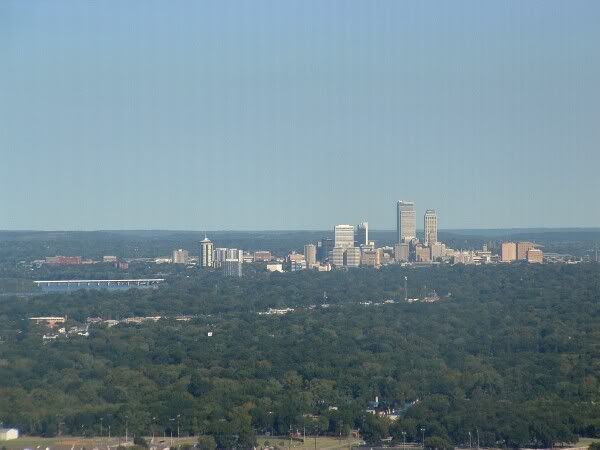 To the Northeast is the St. Francis Medical complex at 61st and Yale.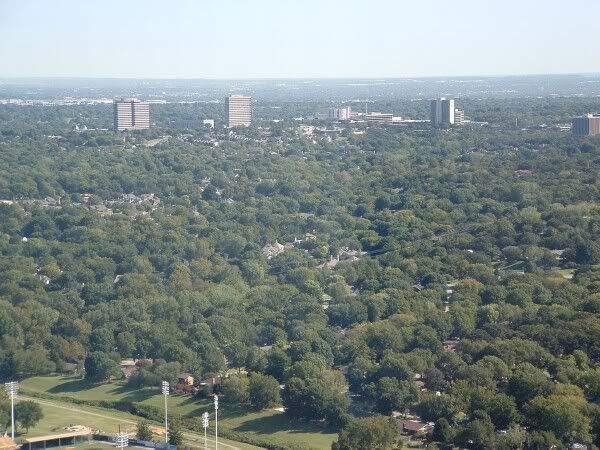 A little further to the East North East is 41st and Sheridan.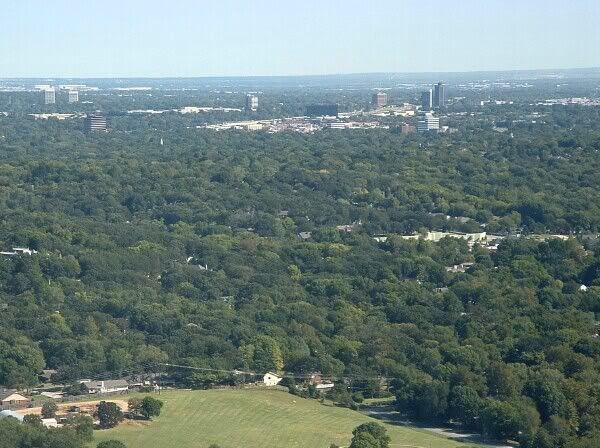 I couldn't find a window that looked due East. That's all folks.